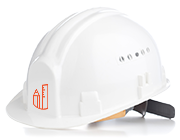 Welcome to Remseal Pty Ltd.
Remseal is a renowned waterproofing company that offers all waterproofing services throughout Sydney and greater New South Wales. Our waterproofing specialists are trained in delivering the highest professional quality to all new and existing structures along all sectors of works providing a leak free solution. With over 37 combined years in the waterproofing and the remedial industry, our specialists carry the expertise in residential, commercial, civil, remedial, retail, education, government, and aged care divisions.  All Remseal technicians are highly trained in torch applied sheet membranes, PVC membranes, liquid membranes, butynol, bentonite, epoxy based membranes, concrete spalling/cancer repairs, and general waterproofing applications. As one of the industry leaders in waterproofing within New South Wales, our guarantee of the quality workmanship cannot be matched. All our applications are adhering to the Australian Standards AS 3740, AS 4858, and AS 4654.
ABOUT

Video presentation
Our affected leak prevention & leak detection services, will identify the leak along with a step-by-step quotation illustrating all stages of repairs. Our highly skilled technicians will conduct a leak detection investigation with moisture surface readers and infra-red diagnostics to illustrate the pattern of the waterproofing leaks. Whether its a leaking roof top, basement, bathroom, balcony, planter box, façade, etc. be rest assured it'll be found and rectified in accordance with the Building Code of Australia.
We also use state of the art job management software which with one click all details and history of the job can be tracked and reported, resulting "customer satisfaction". Our Services vary from bathroom renovations to roof top waterproofing coverings. All Remseal staff carry extensive experience in all waterproofing applications & remedial services.

Our Services
Residential Waterproofing
Commercial Waterproofing
Civil Waterproofing
Remedial Waterproofing
Protective Coatings
Structural Strengthening
Building Repair & Refurbishments
Rising Damp injection
Damp Proofing Repairs
Basement Ventilation
Concrete Spalling Services
Cathodic Coating Services
OUR PROMISE

All Remseal products are Australian Made & only produced in Australia matching our climate & work abilities.​All awarded projects are assigned a project manager along with assigned office administrator to monitor works from initial commencement to completion.
"very impressed with Sam & his team"

My husband and I were very impressed with the professionalism of Sam and his team. They were very helpful and fixed our balcony to a very high standard. Sam explained every step of the process. We would be happy to recommend Remseal to anyone. Sam and his team have been doing repairs at my investment properties for the last 2 years. I have nothing but gratitude for Sam and his boys as they really go above and beyond in all the aspects of their work. I've contacted Sam all hours of the day and never had him not return my call if missed. Seing the bad review below clearly is a competitor trying to knock a hard working Aussie company that actually puts their clients needs first. We always use Remseal for all waterproofing repairs and had never had an issue with them what so ever & will continue to do so in the future. Keep up the good work remseal.
"We would definitely recommend Remseal"

We had water coming in our basement after heavy rainfall which was getting progressively worse. Contacted Sam at Remseal who came out straight away and provided a quote and advice. We went ahead and once the job was underway it became apparent the job was much bigger than anticipated. Sam spent his own time rectifying the issues, always updating us on progress and nothing was ever too much of a problem. He provided great customer service and we are more than happy with the job. We would definitely recommend Remseal. Sam you and your team did a great job! Thank you